"Mwahaha, soon the world will be mine!" He laughed. Originally he had planned to make the world cream to reflect the colour of his beauty but for some reason pink was easier to do, like the world longed to be pink.

It mattered little to him (he would have his own patch of secret land that would remain normal) but he knew his arch nemesis, Mr Green, would take it hard, like a blow to his chest. His favourite colour was green and he ran around saving trees and such with the occasional human rescue thrown in.

With that pesky Rottweiler out of the way, Mr Pink could get on with the busy task of world dominion.

The other day I needed Archie to play my villain for PPT and it was difficult to get a picture before he got distracted by treats of tried to eat the moustache but he was such a good boy over all.
Here are some cute and funny out-takes;
(my favourite)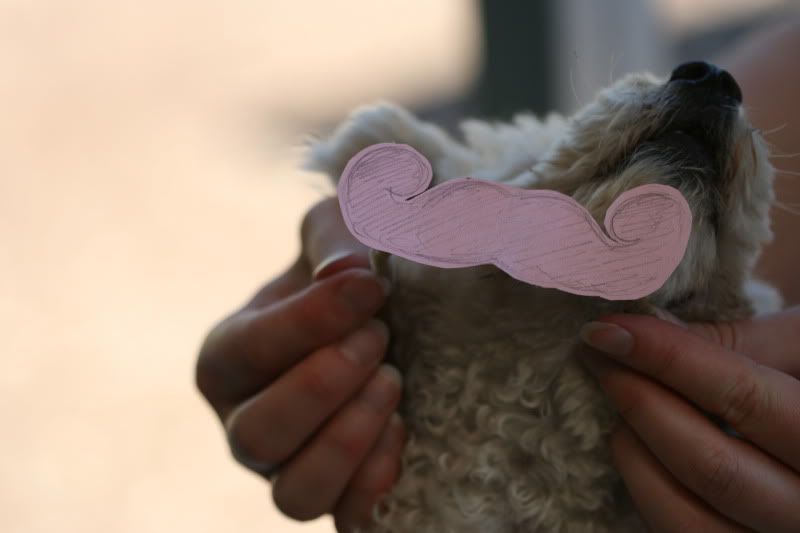 "get this thing off of my!" Archie yells.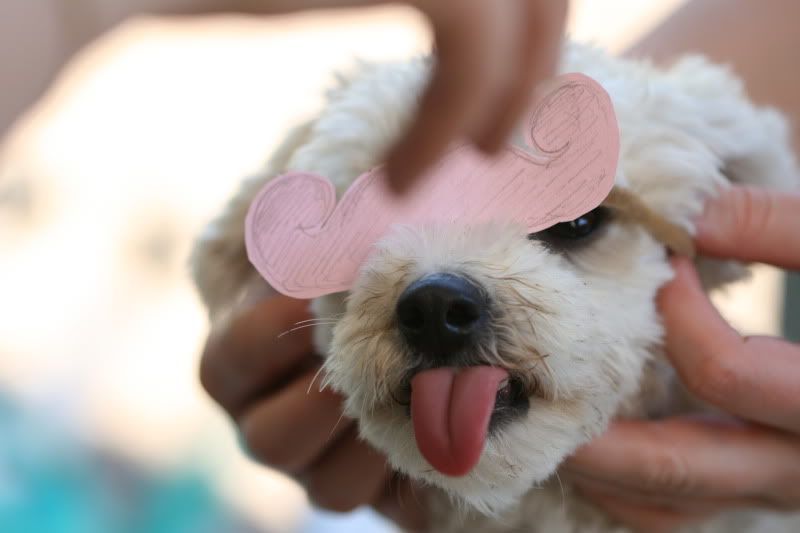 (it looks like his poking his tongue out but really I just caught him mid lick)
...distracted by treats...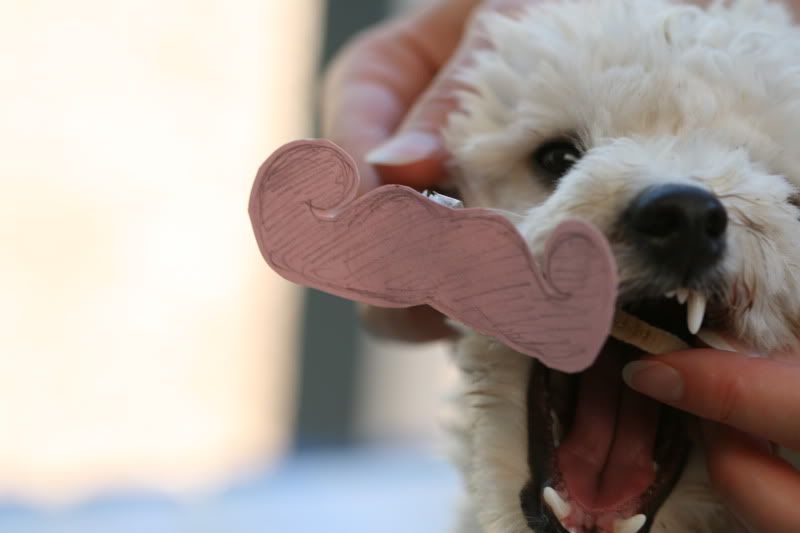 trying to eat the pipecleaner